Creating a mentally healthy workplace is everyone's responsibility! The
Heads Up campaign
was launched last month to business leaders to take action on mental health. As part of Heads Up, an Action Plan will be unveiled later this month.
Safe Work Australia and work health and safety regulators have resources which can assist organisations manage
mental health in their workplace
. For example, Safe Work Australia recent
ly published a number of fact sheets:
Preventing Psychological Injury Under Work Health and Safety Laws, to assist persons conducting a business or undertaking and workers address psychological health risks to ensure the health, safety and welfare of all persons at work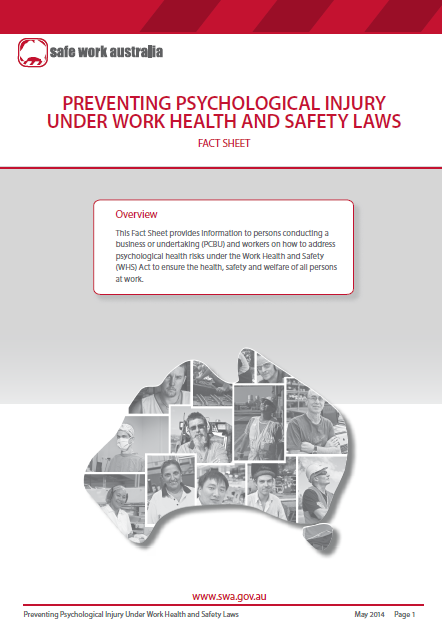 Workers' Compensation Legislation and Psychological Injury, which provides a general overview of the employer's role under workers' compensation legislation in relation to psychological injuries.