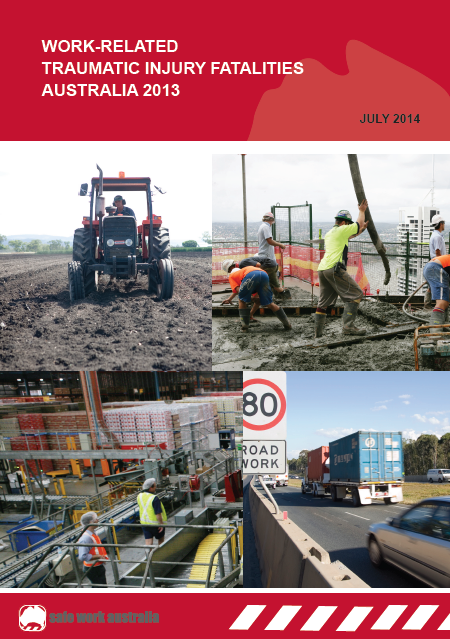 Data has been released by
Safe Work Australia
. The aim of this report was to highlight the number of people who died in 2013 from injuries that arose through work-related activity.
In 2013, 191 workers were fatally injured at work. This is 16% lower than the 228 deaths recorded in 2012 and 39% lower than the highest number of worker deaths recorded in the series in 2007. Most of the decrease from 2012 to 2013 was due to a decrease in the number of workers killed in vehicle crashes on public roads (68 down to 43).
The 191 fatalities in 2013 equates to a fatality rate of 1.64 fatalities per 100 000 workers. This is the lowest fatality rate since the series began 11 years ago. The highest fatality rate was recorded in 2004 (2.94).
Notable characteristics of worker fatalities in 2013 include:
- Farm workers accounted for 18% of worker fatalities in 2013. This includes 24 farm managers and 11 farm labourers killed while working.