Hydrotherapy
There are pools that contain water and then there are SwimEx Sports Therapy Pools, that capture its power. With adjustable water speeds, multiple design options and a wide, even current, SwimEx leads the aquatic industry world wide. Our heated SwimEx therapy pool is the most versatile and powerful pool available for rehabilitation, therapy and conditioning.
Harnessing the power of water to train, relax, and recover
Swimex Therapy pools are used by many American college and professional sports teams. This versatile pool has adjustable depths of 48" and 60" (122cm and 152cm). It features eight distinct easy-to-identify coloured workout stations including angled plyo pads, open/closed chain kinetic exercise benches, floor inserts and an angled platform for the ultimate in aquatic running. The adjustable floor offers the option to gradually increase weight-bearing activities, creating the ideal aquatic therapy environment for progressive strength training and rehabilitation programs.
The SwimEx adjustable laminar flow adds another dimension to treatment and conditioning protocols and can be used for all levels: from the frail patient all the way up to the professional athlete.
The SwimEx Advantage: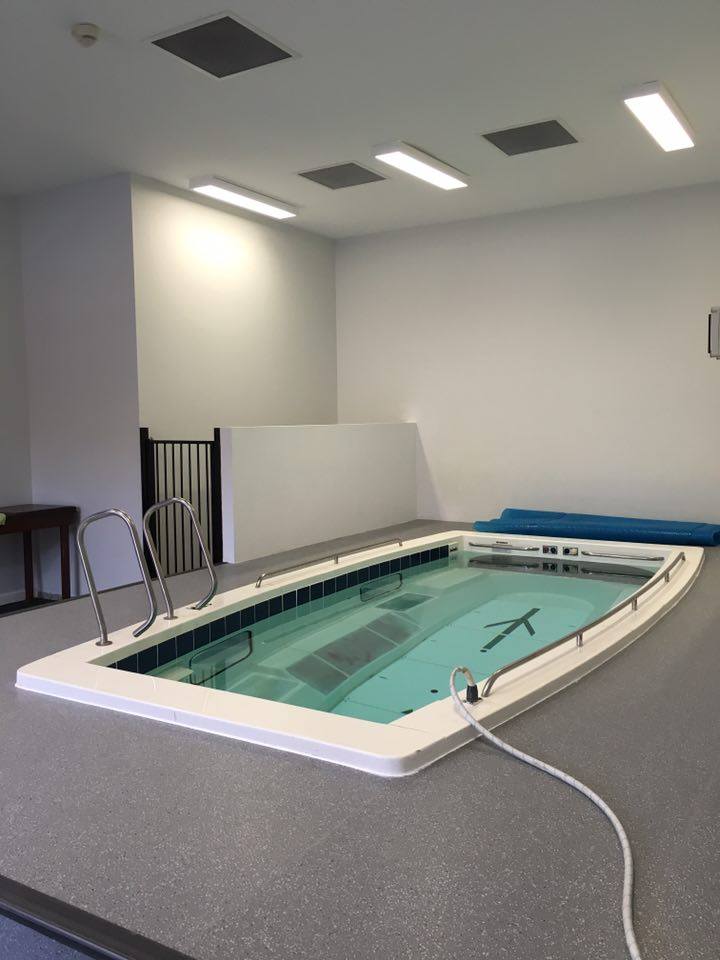 Multiple water depths to vary weight-bearing status, enabling progression from acute rehab in non-weight-bearing environments to aggressive weight-bearing functional activities.
Deeper water to decrease swelling in an acute injury through hydrostatic pressure.
A variable speed laminar flow that targets different muscular contractions (isometric and eccentric) to achieve multiple goals.
A wide variety of workstations for stretching, seated exercises and/or closed-chain exercises.
Comfortable seating ideal for completely submerged upper extremity exercises.
The ability to treat your patient in a horizontal or vertical position to gain active, active assisted and passive shoulder and elbow range of motion exercises.