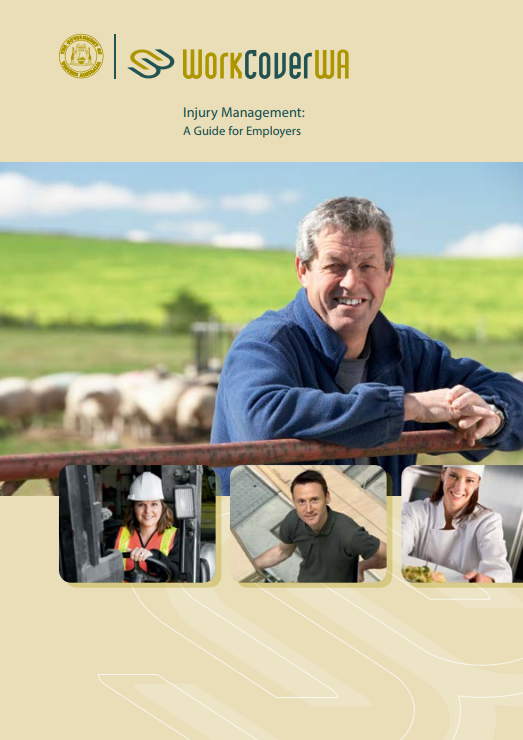 Among other things, the Western Australian workers' compensation system requires every employer to:
Have workers' compensation cover for all workers (penalties apply for avoidance).
Have a documented Injury Management Policy and Injury Management System outlining the steps the employer will take if a worker is injured and the contact details of the person who will have day-to-day responsibility for the Injury Management System.
What is an injury management policy?
An injury management policy reflects an employer's commitment to the principles of injury management and return-to-work and forms the basis for your injury management program. Your injury management policy should focus on and address injury management and returntowork issues.
What should an employer include in an injury management policy?
Ideally, your Injury Management Policy should:
reflect your commitment to the principles of effective injury management and return to work for injured/ill workers; promoting the principles of early reporting, early intervention, injury management and the return to work hierarchy as specified in the Workcover WA Return to Work and Injury Management Model.
state your commitment to the development and implementation of an Injury Management Program, which is supplemented by written procedures, readily available in the workplace, identifying the roles, rights and responsibilities of all parties.
include the right of an injured/ill worker to choose their own 'Accredited' Primary Treating Medical Practitioner and participate in the selection of their Accredited Workplace Rehabilitation Provider.
require return to work plans and injury management plans be developed in consultation with all parties in accordance with the Injury Management Program.
be appropriate to the nature and scale of your organisation, be written so that it is easily understood by employees and capable of being implemented in your workplace. The policy should be developed in consultation with, and endorsed by, all workplace parties with provision for input by unions if requested by workers.
be consistent with the Workers' Compensation and Injury Management Act 1981 and the Workers' Compensation Code of Practice (Injury Management) 2005, other supporting legislation and guidelines and your insurers Injury Management Policy; the policy should also be consistent with your health and safety policy and other management systems.
promote continuous improvement and be reviewed regularly (annually) to demonstrate your commitment to the policy and to ensure it remains consistent with the Injury Management Program Guidelines.
be explained to all new workers joining your organisation and be displayed prominently in appropriate locations so your workers can easily read it.
While inititally daunting Central West Health and Rehabilitation IMS Assessment process can assist you to meet your Workcover WA Obligations.