Western Australia is fortunate to have an insurance premium-related incentive scheme where a company's insurance premium is graded according to claim experience. However, smaller enterprises often have difficulty making use of the benefits.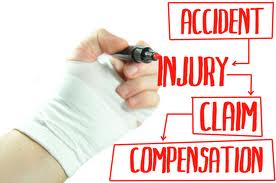 National Occupational Health and Safety (OHS) intervention programmes are often difficult to implement in smaller enterprises. Despite it being generally accepted that small enterprises with less than 50 employees have higher exposure to occupational hazards than larger organisations, smaller enterprises often have limited resources to prioritise risks and to improve the working environment, and they often have difficulties in complying with legislation.
The Western Australian workers' compensation system requires every employer to:
1) Have workers' compensation cover for all workers (penalties apply for avoidance).
2) Have a documented Injury Management System outlining the steps taken when a worker is injured and contact details of person responsible for the Injury Management System.
3) Establish and implement a Return to Work Program as soon as practicable after:
- the treating doctor indicates in writing the need for a Return to Work Program; or
- the worker's treating doctor signs a medical certificate to the effect that the worker has partial capacity for work or has total capacity for work but is unable to return to their pre-injury position for some reason.
Small enterprises constitute a major challenge for efforts to improve occupational injury management as they, on one hand, have extensive needs, and on the other hand, are difficult to reach. At particular stages in a businesses development there is legitimate grounds, both personal and financial, for sourcing an external service provider to assist with the injury management and injury management system development.
Costs of Going it Alone:
1) Time to Research a System $$/hour
2) Time to design a system $$/hour
3) Time for Template Design $$/hour
4) Costs of employing Injury Management Co-ordinator $$/hour
Central West Health and Rehabilitation offer a 'low cost' Injury Management Service specifically designed for Small Businesses not yet ready to employ specific Injury Management Staff.