There are significant benefits to be gained from offering employees a 'trusted' Injury Management Service.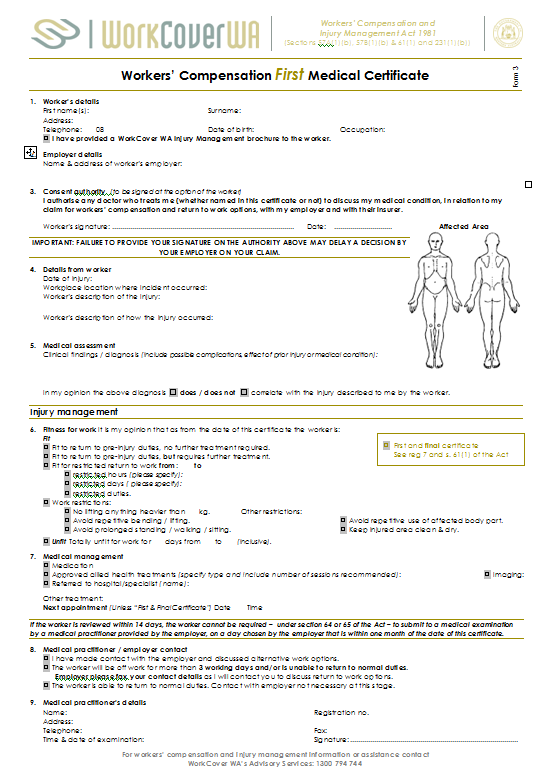 A recent study shows that Victorian GPs are unlikely to recommend alternate duties for injured workers. This is despite a growing body of evidence showing that safe work is good for health and that return to work (RTW) after injury or illness can promote recovery. The study's examination of over 120,000 medical certificates provided to injured workers in Victoria from 2003 to 2010 found that more than 70% of initial medical certificates issued by GPs advised injured and ill workers to not work. Less than a quarter of medical certificates recommended workers return to work on modified duties.


Work is generally good for health and wellbeing;


Long term work absence, work disability and unemployment have a negative impact on health and wellbeing;


Work is an effective means of reducing poverty and social exclusion;


Work practices, workplace culture and work-life balance are key determinates of individual health, wellbeing and productivity;


Good outcomes are more likely when individuals understand the health benefits of work, and are empowered to take responsibility for their own situation; and


Health professionals exert a significant influence on work absence and work disability, particularly in relation to medical sickness certification practices.


Dr Collie says that the working days lost to over-protective medical certificates are highly relevant amidst the current debate on increasing national productivity, as well as scrutiny of the viability of our national compensation systems. "We know that GPs play a front line role in returning injured workers to work as they as the first point of contact with the health care system for many injured workers and the main gatekeepers to workers compensation and disability benefits," said Dr Collie.
The researchers concluded that the high proportion of medical certificates recommending complete absence from work presents "major challenges" to return to work, labour force productivity, the viability of the compensation system, and long-term social and economic development.